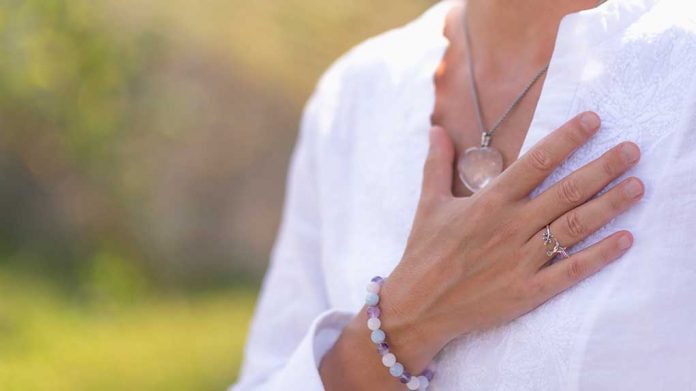 (HealthyAccess) – Every day, life presents us with new challenges. The practice of gratitude may seem like a small and simple thing that should have little impact on day-to-day life, but it might be a surprise to learn that there are many benefits to embracing the power of gratitude.
Gratitude Enhances Happiness
Researchers studying positive psychology have found that people who practice gratitude regularly report feeling happier. Dr. Robert Eammons, the world's leading expert on gratitude, has found links to better mental, physical, and even social health.
Gratitude Creates Focus
When we focus on what we're thankful for, we tend to focus on the present moment rather than our daily troubles. By centering our thoughts in gratitude, we're actually practicing mindfulness, which has been linked to numerous health benefits including help with chronic pain, depression, anxiety, fibromyalgia, irritable bowel syndrome, and more.
Gratitude Reduces Negativity
Gratitude is also known to reduce negative emotions in individuals who practice it intentionally. Research has shown that gratitude can reduce the intensity and frequency of depressive episodes. It also correlated with lower levels of resentment.
While gratitude has many benefits, it's important to move from recognizing how it can be helpful to embracing its power in our lives.
How to Cultivate More Gratitude in Your Life
Want to start a daily gratitude habit? Here are four quick and easy steps to help you get started.
Begin a gratitude journal. Every day, write down three things that spark a sense of gratitude. By putting it on paper, we may find that we have much more to be thankful for than we thought! Journaling gratitude every day means the things we're thankful for are regularly top of mind.
Start and end the day with thankfulness. While a gratitude journal can be part of a daily gratitude practice, consider starting and ending the day with thankful thoughts. Beginning each morning with gratitude can help the day start positively. Ending the day with gratitude can help us put its events into perspective, rather than just focusing on the challenging parts.
Use a guided gratitude meditation. Consider finding a guided gratitude meditation to help establish a daily gratitude practice. Using guided meditations can help us bring awareness to different areas of our lives that we might take for granted.
Say thank you more often. While it may seem simple, saying thank you more often can help us align our thoughts with gratitude. Whether we thank the cashier at the store, a server at a restaurant, or even a partner or friend for their help, it will help us remain in an appreciative mindset.
Focusing on what we appreciate helps keep our perspective healthier–and often happier. While gratitude isn't an instant cure, over time we just might find that the simple act of gratitude has a powerful impact on our lives.
Copyright 2021, HealthyAccess.com