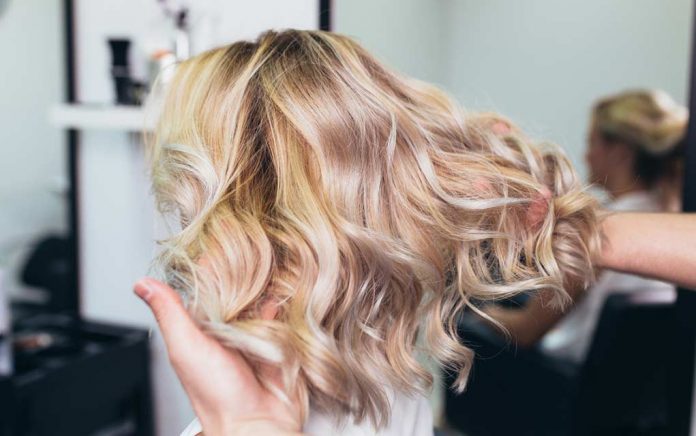 It's fun to change things up every once in a while, but new hair color shouldn't come at a cost to your health. Conventional box and salon dyes contain chemicals that can be hard on your hair and your scalp. For individuals who want to cover a few grays or try a new shade, there are less harmful alternatives.
Quick Read:
Lightening the hair using bleach or hydrogen peroxide can damage the hair, causing it to become overly dry or even break. There are also harmful products, like ammonia and toluene, present in many conventional hair dyes. Individuals who want a less toxic option should look into do-it-yourself methods or highly-rated natural dyes like Aveda. Here's how to color your hair without the toxic chemicals.
Change Your Haircolor without Harming Your Health. 
Is Conventional Hair Dye Safe?
There are two different reasons to exercise caution when coloring the hair. The first is that products created to lighten the natural color of the hair often use bleach or hydrogen peroxide to remove pigment from the hair. This can cause damage to your hair, making it dry and brittle, according to HuffPost.
Products that add color, instead of taking it away, aren't necessarily safe, either. Many conventional products contain ingredients like ammonia, which can irritate respiratory conditions, and toluene, associated with birth defects and allergic reactions. Women who use conventional hair products may also have a higher risk of breast cancer, according to research published in PLOS One.
Fortunately, you don't have to ditch coloring your hair altogether in order to avoid the toxic chemicals found in hair dye. There are safer alternatives, like a do-it-yourself hair lightener or a non-toxic box color.
DIY Hair Color Alternatives
For those who want a touch of blonde in their hair, it might be possible to lighten up with plant-based lighteners like lemon juice or chamomile. Dr. Axe suggests brewing a cup of chamomile, letting it cool, applying it to the hair and then spending half an hour in the sun.
Lemon juice should be diluted. Start with one tablespoon in half a gallon of water. Rinse your hair with the mixture, spend some time in the sun and then shampoo and condition the lemon juice out of the hair. For more drastic effects, increase the lemon juice.
A similar option is Sun-In Lightening Spray. This alcohol and paraben-free formula can lighten up your hair. Simply spray on damp hair and then lay in the sun or use your blow dryer to activate the formula.
For a darker shade, it is possible to use common pantry ingredients to make a dye. A strong cup of coffee or black tea can be applied directly to the hair. Let is sit for half an hour to an hour, depending on the preferred darkness, then rinse.
For a DIY cool, red shade, mix beet juice and the oil of your choice, like coconut oil or olive oil. Apply generously to hair and put on a shower cap, and then let it sit for an hour before rinsing out the color. Follow-up any coloring with shampoo and conditioner.
Non-Toxic Box Colors
DIY hair color alternatives aren't for everyone. Luckily, there are also non-toxic options for coloring hair. Aveda is well known for choosing all-natural ingredients whenever possible in place of harsher chemicals. Henna hair dyes by Lush Cosmetics also provide a safer, more environmentally friendly option.
When in doubt, talk with a professional! A "green" salon professional likely has a lot of knowledge about avoiding ingredients that could be hard on your health and the planet.
~ Here's to Your Healthy Ascension!
Copyright 2019, AscendHealthy.com