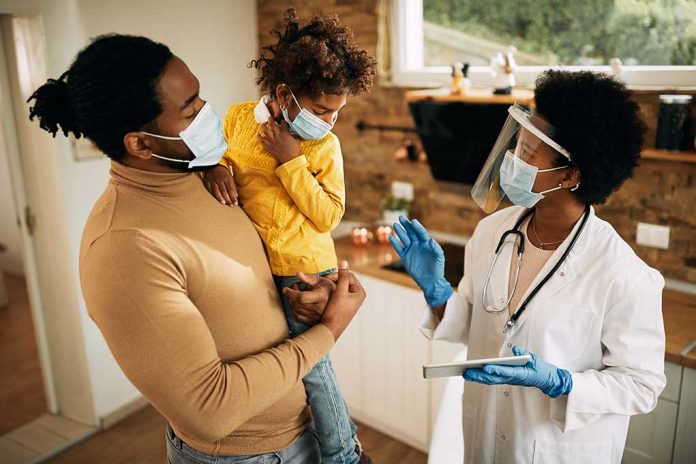 (HealthyAccess)- Going to the doctor when a global pandemic is going on may seem risky, but it's important that we still manage our healthcare. While staying home and opting out of doctor's visits can be one choice for minimizing risk, there are ways to safely visit a doctor–even during a pandemic.
Ask about your doctor's office safety policy.
Before making an appointment, ask about the doctor's safety policy. It's important to know if a doctor will be requiring staff, patients, and visitors to wear masks. Will they be taking the temperature on entry? Will there be hand-sanitizing stations made available? Do they have a plan in place for social distancing? It's even important to ask how rooms and equipment will be sanitized.
Wear a face mask properly.
Wear a clean face mask properly throughout the office visit. The mask should cover both the mouth and nose at all times. Avoid touching your mask or face.
Wash hands often.
Practice proper handwashing before, during, and after the visit. Wash for at least 20 seconds with hot water or with a hand sanitizer containing at least 60% alcohol.
Keep germs to yourself.
When coughing or sneezing, remember to direct it toward an elbow and not into a hand. A tissue is also acceptable. Do not remove the mask to cough or sneeze.
Consider telehealth.
When we are healthy but need to see a healthcare provider, we can ask about telehealth options. It may be possible to have a visit–depending on the reason–over video call instead of an in-person appointment.
Practice social distancing.
While some offices have patients wait in the car before the appointment, others will ask that patients distance themselves in the waiting room. Regardless of the office policy, to minimize risk, we can keep at least six feet of distance between ourselves and other patients or healthcare professionals.
Navigating healthcare during a pandemic is challenging. Offices struggle with staffing shortages while patients wonder if visiting a provider could put them in harm's way. By practicing a few safety measures, we can still utilize healthcare services while minimizing the risks to ourselves and others.
~Here's to a Happier, Healthier Life!
Copyright 2021, HealthyAccess.com