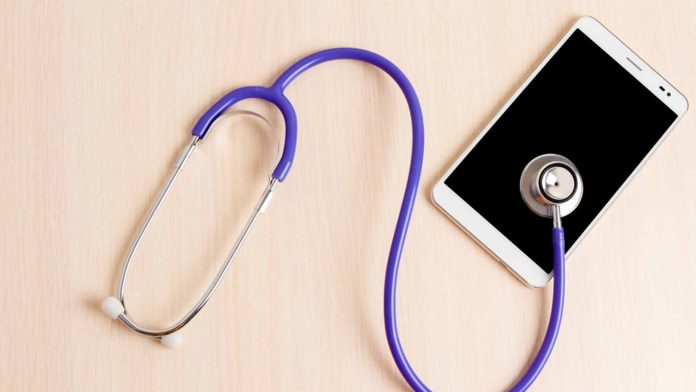 (AscendHealthy.com) – Have a cough? Think you might have asthma or another respiratory disease? Researchers have been looking at ways to enhance our smartphones with apps that may help with detection or management. As it turns out, they may be on the horizon sooner than you think!
Quick Read:
Narrowing down the cause of your cough could soon be as easy as downloading an app for your phone. Researchers around the globe are working on apps that can detect lung diseases and their complications. Others are hoping to better lives with apps that let COPD sufferers know when they're entering zones with potentially dangerous air quality. Find out more about these innovative new approaches to lung diseases.
These Mobile Apps May Soon Detect Respiratory Diseases.
Diagnostic Apps
Researchers at the University of Oulu, Finland have been testing an app that may be able to detect asthma and other lung conditions. MEDICA-tradefair reports that the app analyzes chest movements as the patient breathes. So far, the app has been found to be effective during patient testing, and may ultimately help patients better manage their symptoms without unnecessary hospital trips. The app uses sensors on smartphones to measure chest movements and calculate respiration waveforms.
A company in India is working on an app called TimBre, which analyzes the sound of a patient's cough to determine if they have tuberculosis. The app is currently undergoing clinical trials at Narayana Hrudayala in Bangalore. The company plans to develop similar apps to detect COPD, asthma and interstitial lung disease.
Innovative Management
Other researchers are hoping to turn smartphones into life-saving tools in a different way. A team at the National Technical University of Athens, Greece has developed an app that warns people with COPD and other serious lung conditions when they're near or entering potentially unsafe air quality. Right now, the app only works in a limited region, but developers could expand it if clinical trials are successful.
Several new apps could soon make life easier for people with chronic lung issues and could become first-line diagnostics for some diseases. These apps would be affordable, accessible and non-invasive solutions. However, all of these mobile apps would serve only as supplemental tools. All potentially serious conditions should be assessed by a qualified physician.
~Here's to Your Healthy Ascension!
Copyright 2019, AscendHealthy.com