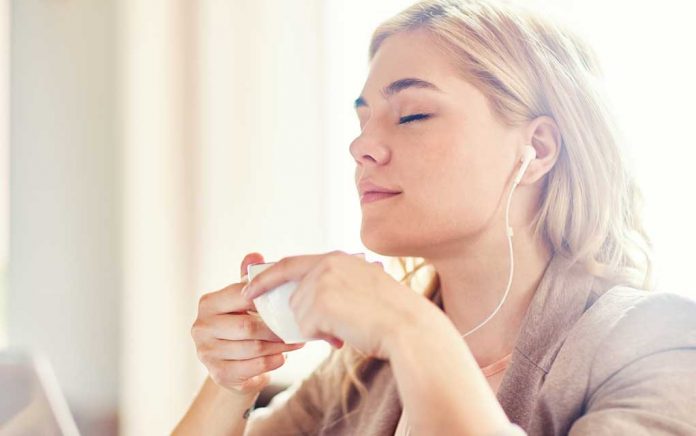 (AscendHealthy.com) – Meditation isn't just for mystics and yogis anymore. More and more people are discovering how helpful a few minutes of mindfulness can be, especially when stress starts creeping in at home or work. Interested in giving it a try for yourself? Check out these 10 great meditation apps to get started.
Quick Read:
Need to reduce your stress? A meditation app might help. Check out Calm, Ten Percent Happier, Omvana, Smiling Mind or Stop, Breathe & Think. Other great options include the UCLA Mindful App, Headspace, Simple Habit, Mindfulness Daily and The Breathing App. See the article below to learn about each of these apps and what they can do to make your home or work life feel a little more manageable.
Try These Meditation Apps at Home or Work for Free.
Calm
Calm claims to be the #1 app for meditation, boasting over 50 million downloads and a whopping 700,000 5-star reviews. Choose between numerous types of meditations based on your skill level and specific needs. Calm, which is available for both Android and iPhone, also has a blog filled with thoughtful tips for increasing the peace in your life.
Stop, Breathe & Think
Use the Stop, Breathe & Think app to check in with your feelings and emotions and take a moment to breathe. Delve deeper into the app to forge a path of self-discovery through personalized activities. The Stop, Breathe & Think app is available for iPhone, Android and Alexa users.
Ten Percent Happier
This app has a nice selection of guided meditations, with some great basics for people who are new to the practice. Choose from selections specifically for reducing stress, claiming your inner happiness or even sleeping better. You can also check out their podcast for additional resources. The Ten Percent Happier app is available for both iPhone and Android users.
Omvana
Omvana is available for iPhone and Android users in over 30 countries. It has been featured in Entrepreneur, Forbes and The New York Times. Choose from an extensive list of meditations for all situations or listen to ambient music to clear your mind. Meditations range from super-short to long and in-depth, so you can practice around any schedule.
Smiling Mind
Have kids? Check out this family-friendly app, designed with people of all ages and backgrounds in mind. Try it at work or in the classroom to reduce stress and increase concentration and performance. Smiling Mind is available for both Android and iPhone users.
UCLA Mindful App
The UCLA Mindful App, which is available for Android or iPhone, is a free offering from the UCLA Mindful Awareness Research Center. Try one of their guided meditations or listen to their weekly mindfulness podcast. Prefer quiet mindfulness? You use the app's handy timer to work on a meditation of your own.
Headspace
Headspace offers super-short meditations for busy people on the go. It also has "SOS exercises" for those seriously terrible moments when you need help now. Only the trial is free — unless you're an educator, in which case Headspace will comp your membership and encourage you to share it in the classroom. This app is available for both Android and iPhone users.
Simple Habit
This award-winning app has been featured on Shark Tank, TechCrunch and Business Insider. The company's mission statement is simple: "to empower humans to stress less, achieve more, and live better." Maybe Simple Habit's catalog of guided meditations will empower you too. The app, which is available for both iPhone and Android, was a 2018 Google Play Winner.
Mindfulness Daily
Customize your own mindfulness routine using Mindfulness Daily. Free for both Android and iPhone users, this app allows you to start each morning with an intention and daily lesson and teaches you to take a moment to yourself when you feel stressed. End each day with guided reflection and relaxation practices to help you wind down and let go of any lingering stress.
The Breathing App
The Breathing App was developed in part by bestselling mindfulness author, Deepak Chopra. The app helps you focus on your breath, which can help lower your heart rate and reduce stress levels. This one is only available at the Apple Store, so Android users will need to stick to other options for now.
Stress can strike anywhere and at any time, so be prepared. Arm yourself with the right tools to get you through those difficult moments. Try these helpful meditation apps and see which one works best for you.
~Here's to Your Healthy Ascension!
Copyright 2019, AscendHealthy.com