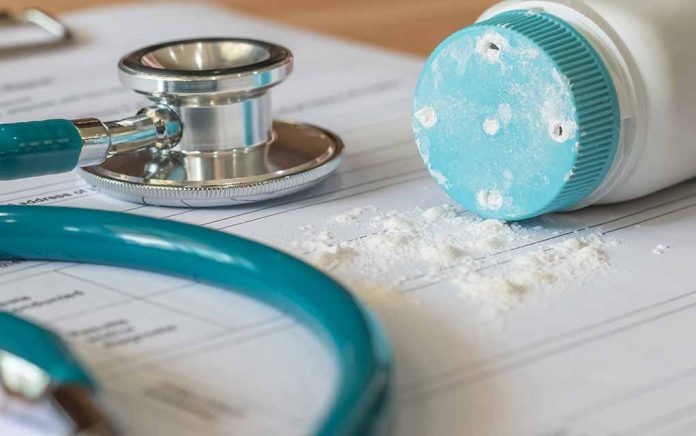 What mother hasn't snuggled her warm bundle of joy and happily breathed in the soft scent of baby powder? But what used to be the go-to for raw rumps and heat rash has recently been in the limelight as a potential killer. Each year, 20,000 women are diagnosed with ovarian cancer in the U.S., according to the Centers for Disease Control and Prevention. There are many known risk factors for ovarian cancer, including endometriosis, history of other female cancers, age and being of Eastern European descent. Some say using powder in your genital area can increase your risk; however, studies have been mixed.
Quick Read:
Johnson & Johnson recently had to pay out $4.6 billion in damages to women who claim they got ovarian cancer from using the company's powder. While studies are mixed when it comes to proving that powder causes cancer, many powder products contain talc. In nature, some deposits of talc contain asbestos, which is a known carcinogen. You can protect your family from the potential dangers of talc by using natural products as substitutes for powder. Safe substitutes for baby powder are listed below!
Discover Safe Alternatives to Baby Powder Below!
Johnson & Johnson Ordered to Pay Billions
On July 12, 2018, Johnson & Johnson was ordered to pay approximately $4.6 billion in compensatory and punitive damages to 22 women who claimed that their ovarian cancer was caused by the company's powder products. Similar lawsuits were filed and won in the years leading up to this unprecedented victory; however, they were overturned. Johnson & Johnson plans to appeal the latest verdict as well.
In a recent investigation published by Reuters, it was found that Johnson & Johnson repeatedly told the U.S. Food and Drug Administration that their products did not contain agents believed to cause cancer. However, between the years 1972 and 1975, three labs did find such agents. The company was aware of the findings and continued to find asbestos in their raw materials and products until 2000. They did not report it to regulators.
Which Powder Ingredients Cause Cancer?
Johnson & Johnson is just one company that's come under scrutiny for the presence of asbestos in their talc-based products. Recently, Claire's, a tween retailer, had to recall some of their cosmetics after they tested positive for asbestos. Talcum powder, a product derived from talc, is a magnesium and silicon-based substance that can contain asbestos in its natural form. When companies mine talc that contains asbestos and sell it to cosmetic companies, it can end up in the unsuspecting hands of consumers.
Asbestos is a cancer-causing agent that causes ovarian cancer and other types of cancers, such as those affecting the lung and larynx, according to the World Health Organization. Recently, certain powders and cosmetics have been found to contain varying levels of asbestos.
Use These Safe Alternatives to Baby Powder
Companies use talc in their products due to its amazing ability to absorb moisture. Fortunately, there are other natural products that provide the same benefits. By switching to these products, you can ensure that your family stays safe.
Cornstarch
Baking soda
Oat flour
Tapioca starch
Organic baby powders
The above powder substitutes do not contain any talc or known dangerous ingredients. You can use them in place of all talc-based powder products.
~Here's to Your Healthy Ascension!
Copyright 2019, AscendHealthy.com