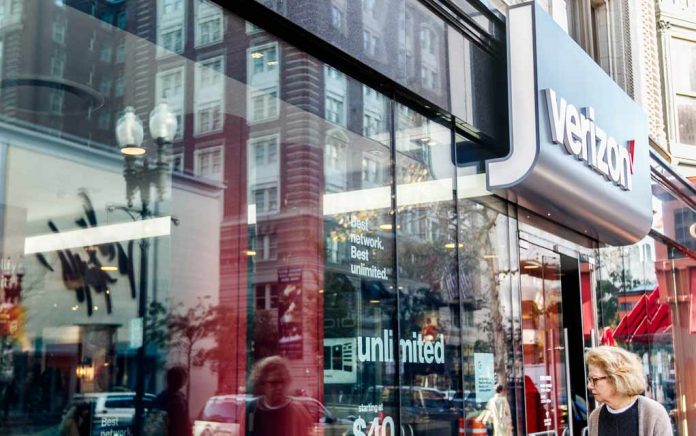 "Angry" doesn't even begin to describe how I feel as I write this. I pride myself on being aware of frauds, scams and schemes, but to my shock and horror, I just fell for a new Verizon phone scam. It's the trickiest one I've seen yet. Watch out… here's how they got me:
I just got a call from what showed up as MY OWN number on Caller ID. It said the call was from my Verizon Voicemail. When I answered, the rep (who claimed he was from Verizon) informed me that my account was temporarily suspended for some unusual activity, but it would be no trouble to release it once he verified a few things. I was immediately concerned it could be a scam, when the next moment the rep reminded me to never give out account information over the phone and to only trust official messages directly from Verizon.
He then asked me to "please stay on the line, Verizon will SMS text you a one time security code now. Please check the text and read the numbers back to me which will verify you are directly in control over your account." Even though I suspected it could be a scam, I thought, Well, there's no way he could send me a text from Verizon with my own security code.
As soon as I read him back the numbers, I realized I'd just been scammed.
Too late.
Now I'm a victim and this asshole has access to my online Verizon account and all my personal information associated with it. That includes security phrases, linked cards, passwords and probably a ton of other things I'm too pissed off to think of right now.
I feel like such a dumbass. I should know better than to trust ANY inbound call. No reputable company will ask you to verify information on an inbound call. Do not give any information to any caller. It's only safe to verify your account information when you call your provider directly.
I immediately dialed *611 on my phone, which connected me to Verizon. They confirmed my worst fears. This scammer had just reset my Verizon password, accessed my account and tried to order a new phone to be sent to his location. The real Verizon rep shut him down and put extra security on the account.
Watch out folks, these scammers are really tricky.
Thank you to our friends at DailyProsper for sharing this post.
Copyright 2019, AscendHealthy.com