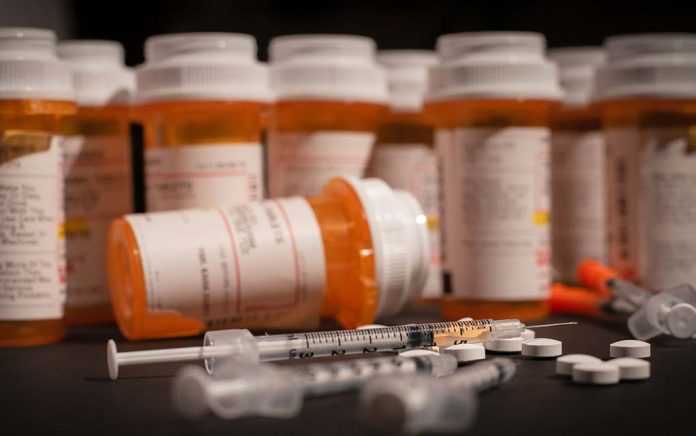 Americans are spending $1,443 per person on prescription drugs, which puts us at the top when it comes to pharmaceutical spending. That number is certainly scary, but what's even more alarming is knowing that eight percent of adults aren't able to purchase prescribed medication due to the cost.
What's behind these numbers? The truth is the cost of existing medications is getting more expensive. We have a pretty good idea of why and it isn't always because drugs are improving.
Quick Read:
Prescription drugs are less budget-friendly than ever. Drug inflation and the introduction of new drugs to the market can be blamed for recent price increases. Take a closer look at what's behind changing United States prescription drug costs and get a few ideas on how to keep your medications affordable.
Learn The Truth About Rising Drug Costs
The Cause of Rising Medication Costs
The first of the year brought price increases on over 1,000 existing medications.  According to research published in the journal Health Affairs, there were many cases where the increase could be attributed to the introduction of new drugs to the market. This was specifically observed in increases in generic and injectable drugs.
For brand name drugs, however, skyrocketing prices have nothing to do with improvements being made or new options on the market. Instead, these medications experienced a price bump because of drug inflation. The motivation behind the rising cost of medications is profit for both drugmakers and insurance providers.
Why Isn't US Drug Inflation Being Stopped?
Adults are suffering from untreated health conditions because of the rising cost of prescription meds, so it's natural to wonder why this problem hasn't been solved. The truth is there isn't a lot of competition in the pharmaceutical market in the United States, so there's nothing motivating manufacturers to lower their prices.
To add insult to injury, the price of medications isn't regulated by the United States government. While other developing countries negotiate prescription costs on their civilians' behalf, our government doesn't participate in this kind of regulation.
Lowering Your Prescription Costs
While this is certainly a systemic issue, there are steps individuals can take to reduce the cost of their prescription medications. Big box stores sometimes sell generic medication at a lower cost, so don't forget to price check before filling at the local pharmacy. Additionally, there can be benefits to ordering a 90-day supply, depending on insurance benefits, such as paying one copay every three months instead of every 30 days.
Those on a very tight budget can apply for assistance programs. The Partnership for Prescription Assistance helps connect individuals with financial aid for filling medications. There are also discount programs, like those offered by GoodRx, offering significant savings.
Don't be afraid to ask for help at the doctor's office, either. Whether a medication is prescribed to improve quality of life or keep you alive, you shouldn't have to say no to filling prescription medications because of the expense.
~Here's to Your Healthy Ascension!
Copyright 2019, AscendHealthy.com