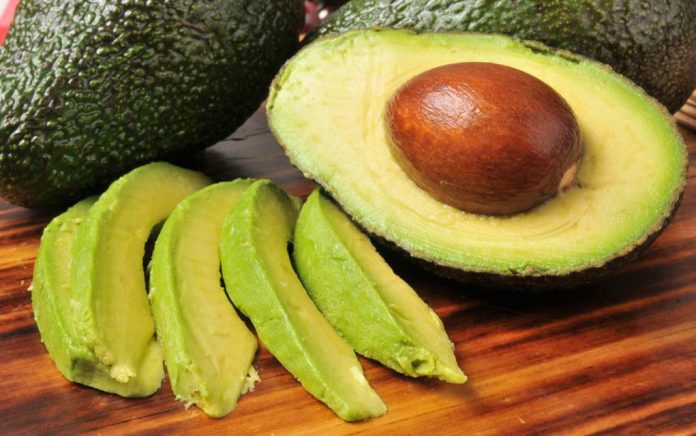 (AscendHealthy.com) – Avocados aren't just for guacamole! The rich, creamy and nutty taste of the avocado has made it a popular choice among many who are looking to eat healthier. Although avocados aren't often thought of as a vegetable, they're actually a fruit. The texture and taste of the avocado make it a perfect addition to a wide variety of dishes.
Quick Read:
Naturally cholesterol and sodium-free, avocados contain vitamin C, vitamin K, folate, potassium and vitamin B6. This powerful superfood can be seasoned and eaten raw, blended, eaten as a topping or added to your favorite dishes. Discover six delicious ways you can enjoy avocado in the last section of this article.
Learn Some Clever Ways to Add Avocado to Your Diet!
The Nutritional Breakdown of Avocado
Avocados are heart-healthy, low-calorie and nutrient-dense. What's more, they are chock full of healthy fat, vitamins, nutrients and minerals. They don't contain sodium, sugar or cholesterol.
One serving, or about one-third of a medium-sized avocado, has 80 calories and 20 vitamins, minerals and phytonutrients. The nutrients found in avocados include monounsaturated fats, polyunsaturated fats, pantothenic acid, dietary fiber, folate, vitamin K, copper, riboflavin, potassium, vitamin E, niacin, vitamin B6, Vitamin C, magnesium, manganese, thiamin, iron, carotenoids and lutein.
Health Benefits Associated with Avocado
Avocados offer many health benefits. They can decrease the risk of obesity, diabetes, heart disease and early death. They can also improve the appearance of your hair and complexion while providing you with energy. Avocados are even thought to offer these other potential benefits:
Lower cholesterol
Minimize eye damage
Prevent osteoporosis
Prevent cancer
Improve digestion
Protect against disease
As you can see, there are loads of health and nutritional benefits associated with avocados. If you're not eating avocados on the regular, it's time you try incorporating this tasty superfood into your diet.
Ways to Add Avocado to Your Diet
Not sure how to do that? Don't worry! It's easy to add a serving of avocado to any meal. Check out these quick, easy ideas:
Try sliced avocado on your burger or sandwich. Or you can use it as a substitute for mayo in chicken, egg or tuna salad. 
Spread avocado on your toast in place of butter. You can top your avocado toast with tomatoes, eggs, fruit or bacon — or eat it plain.
Add avocado to your soup. You might consider adding avocado chunks to your favorite soup. As an alternative, try one of the many avocado soup recipes out there.
Blend avocado into your morning smoothie. Avocado pairs well with spinach or kale smoothies. Add strawberries, pineapple, bananas or other fruits to help enhance the flavor.
Bake or air fry avocados for a French fry alternative. For a crispier fry, consider coating them with breadcrumbs first.
Scramble some avocado into your eggs. Stir diced avocado into your eggs when they're about halfway done, or add them in once your eggs are ready.
Full of vitamins and nutrients, avocado is a great addition to a healthy diet. There are several varieties available (Bacon, Fuerte, Gwen, Hass, Pinkerton, Reed and Zutano), each with its own subtle taste and texture variations. Avocado can add a fresh, comforting note to so many dishes and boost your nutrition.
~Here's to Your Healthy Ascension!
Copyright 2019, AscendHealthy.com