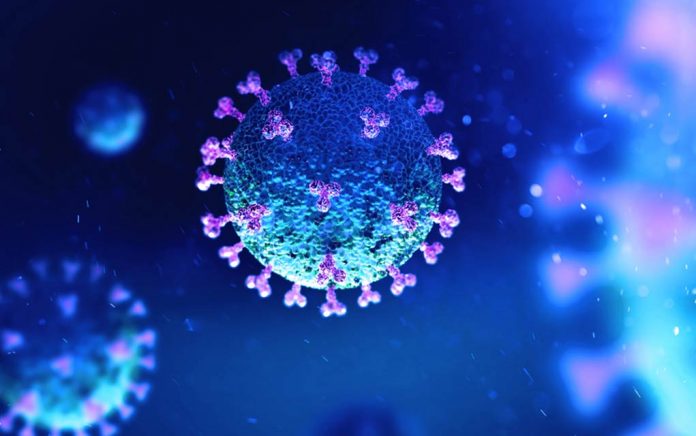 (AscendHealthy.com) – In just a few months, the coronavirus has bounded from the depths of non-existence to become the most pressing health concern of 2020 — and for good reason. As of March 8, global deaths exceeded 3,800 and infections exceeded 110,000. Further spread appears inevitable, which has prompted the Centers for Disease Control and Prevention (CDC) to focus on public education and preparation.
Quick Read:
The coronavirus (COVID-19) continues to spread around the world, infecting more people with each passing day. As the threat to the public continues to rise, it's vital that you learn all you can about the disease so you can protect yourself and your family. Discover six things you should know about the coronavirus in the full text of this article.
Would You Recognize the Symptoms of COVID-19?
1. The Coronavirus Presents With Flu-Like Symptoms
The symptoms associated with coronavirus generally appear within 2 to 14 days of exposure (called the incubation period) and are similar to that of a common cold, the flu or mild respiratory illness. Symptoms include fever, cough, breathing difficulties and shortness of breath. The majority of people only develop mild symptoms. However, a small percentage develop more severe symptoms, including pneumonia, acute respiratory failure and kidney failure. Those most at risk for developing severe symptoms are the immune-compromised, transplant patients, those with heart or lung conditions, diabetics, cancer patients and the elderly. In contrast, preadolescent children have generally exhibited mild symptoms or have shown none at all. Experts aren't yet certain whether people are contagious during the incubation period.
2. The Coronavirus is Considered Highly Contagious
The virus is considered highly contagious. According to the CDC, more still needs to be learned about how the coronavirus spreads. As of right now, it seems to be primarily spread through person-to-person contact. Currently, they list the following modes of transmission on their site:
Close contact (within 6 feet)
Inhaling respiratory droplets from coughs or sneezes
The CDC states that it may be possible to contract the virus by touching infected surfaces and then your eyes, nose or mouth. That being said, experts don't believe this is the main method of transmission.
Although the virus is believed to be the most contagious when an infected person is symptomatic, some people, especially children, show no symptoms while they host active infections. Those who are infected but who exhibit mild or no symptoms can still infect others.
3. A Swab Test Can Diagnose the Virus
COVID-19 is diagnosed by swabbing the nose or mouth and checking for an active infection. Sputum may also be tested. Testing for the disease has been limited in the U.S. On March 4, the CDC announced that it was working with authorities to increase testing capacity by 1 million people by the week's end.
4. You Can Protect Yourself and Others
You can protect yourself from the virus much like you protect yourself from any other communicable disease. The CDC recommends taking the following steps:
Avoid close contact with sick people.
Do not touch your eyes, nose and mouth.
Cover your sneezing or coughing with a tissue.
Sanitize surfaces frequently and wash your hands often.
Use hand sanitizer with at least 60% alcohol when you can't wash with soap and water.
The CDC does not recommend using a face mask as a means of prevention. Masks are not believed to be effective at preventing illness in healthy people and could increase your risk of transmission because you will be more likely to touch your face. Also, there is currently a global shortage of face masks, and it is recommended that they are reserved for diagnosed patients, caregivers who will be in close contact with ill patients and medical health professionals who may be exposed to the virus.
You can and should protect others by staying home if you are sick.
5. There is No Treatment for the Coronavirus
Currently, there is no specific treatment for COVID-19. Patients are given supportive care and treated according to their symptoms. There are treatments in development. As of March 8, there are three treatments and six vaccines in development. The treatment that seems to be furthest along in development and testing is Remdesivir, a Gilead Sciences, Inc. treatment that has three simultaneous drug trials running concurrently. Other companies developing either vaccines or treatments are Glaxo-Smith-Kline, Johnson & Johnson, Moderna, Inc., Regeneron Pharmaceuticals Inc., Sanofi, Takeda Pharmaceutical Company Ltd. and Vir Biotechnology Inc.
6. You Should Call the Doctor, ER or Urgent Care If You Suspect You Have the Coronavirus
If your symptoms are mild and you have had no contact with an infected person, you should self-quarantine and treat your symptoms as if you have any other illness. If you highly suspect you have coronavirus and have traveled or had contact with an infected person, you should call your doctor — even if your symptoms are mild. Do not go to the doctor, urgent care or emergency room without calling ahead. They will give you instructions on how to proceed, such as where and when you will be evaluated.
The general population is still at low risk for contracting coronavirus. However, now is the time to take precautions to protect yourself and your family from this public health crisis through frequent hand washing and adequate sanitation procedures. For the latest news on the Coronavirus disease, look to the CDC's official COVID-19 page and watch Ascend Healthy's page for ongoing updates.
~Here's to Your Healthy Ascension!
Copyright 2019, AscendHealthy.com