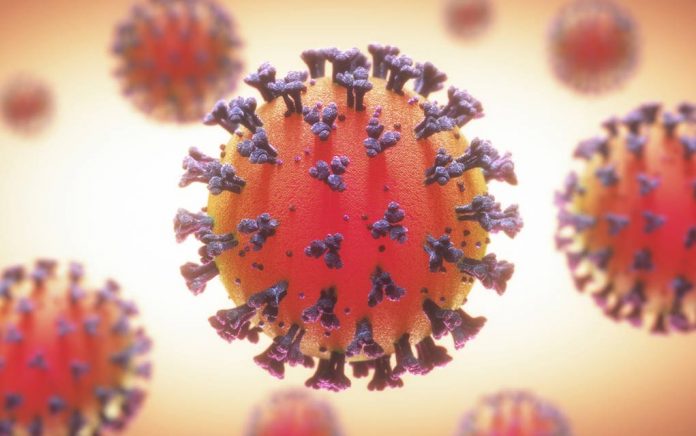 (AscendHealthy.com) – Last updated March 25, 2020
The world is looking at a possible pandemic, and the U.S. Centers for Disease Control and Prevention (CDC) is bracing for it. In less than two months, among 82,000 infected in 48 countries, 2,803 people have died. So far, the majority of the deaths have been in China, but that's starting to change as the virus finds its way across the globe.
Quick Read:
The new coronavirus has been making its way across the world, and has now been labeled a pandemic. The infection originated in Wuhan, China. In less than 2 short months, 82,000 people have contracted the virus worldwide and 2,803 people have died. The United States has 60 confirmed cases. No one has died of the disease on U.S. soil as of February 28, but one American recently died in the U.S. Embassy in China. Find out more about the virus's rapid spread in the article below.
Here Are the Facts About Coronavirus Disease 2019.
Tracking the Spread
The Coronavirus Disease 2019, or COVID-19, first made headlines after Chinese authorities reported cases of a mystery illness in Wuhan. The disease presented as pneumonia, but doctors still hadn't pinpointed what was causing it. Initially, they weren't even sure how people were contracting it, but it started spreading rapidly in the city of Wuhan.
Once Chinese authorities had the virus isolated, and they shared its genetic sequence so other countries could start working on testing kits. So how did we go from a handful of pneumonia cases to over 2,700 people dead in less than two months?
Here's a breakdown of the timeline from the most recent events to the beginning:
On March 24, officials made history by cancelling the Tokyo Summer Olympics. All three previous cancellations took place during World War I and World War II.
On March 21, industrial giants (including Hanes, Ford and GM) sent workers home in a bid to protect them and limit the spread of disease. Many — including the names mentioned above — immediately repurposed their factories to create masks and ventilators for the healthcare industry instead.
On March 15, the CDC released a statement imploring people to stop gathering in groups of over 50. President Trump called for even stricter limitations — fewer than 10 people, even for special occasions.
The morning of March 13, the President officially declared a national emergency due to the virus. He also announced a plan to deliver nearly $50 billion in federal funds to Americans, shoring up support.
On March 11, President Trump made the important decision to officially block travelers coming from Europe. The World Health Organization (WHO) also declared coronavirus an official pandemic, causing stock markets to fall.
On February 29, US officials reported the first COVID-19 death on home soil. The Trump administration also cautioned citizens against frivolous travel.
As of February 28, more than 82,000 were infected worldwide and the number of deaths approached 2800. Italy, in particular, saw a sharp rise in the number of infections with 650 currently infected and 17 dead. To date, 48 countries were reporting cases. After China (~78,500), South Korea (2,022), Italy (650), Iran (388) and Japan (189) currently had the most cases. The US currently stood at 60 cases, including the passengers repatriated from the Diamond Princess cruise ship.
On February 25, Afghanistan, Bahrain, Iraq and Oman reported they also have confirmed infections.
On February 23, Italy ordered at least 10 towns on lockdown and put an early end to Venice's yearly Carnival after person-to-person transmission within the country had begun to explode. At least 150 infections were confirmed in the Lombardy region, which includes Milan. So far, three people have died.
On February 15, Egypt announced its first confirmed infection; five days later, Iran confirmed cases in its country as well.
On February 8, Japanese officials reported their first COVID-19-related death.
On February 6, the first U.S. resident died of the virus in China at an American Embassy.
On February 2, authorities in the Philippines reported the first confirmed death outside of China.
By January 25, that number had skyrocketed to 1,320, with 41 deaths.
On January 21, U.S. authorities confirmed the first case here in the United States, a Washington resident who'd been traveling in Wuhan the previous week. In just one day, the number of confirmed cases worldwide jumped to 314.
On January 20, the Republic of Korea reported its first case of the illness. By this point, 282 people had contracted COVID-19, with all but four being in China. Six people had already died. Cases of the illness were springing up in multiple regions in China, including Guangdong, Beijing and Shanghai.
On January 15, Japan confirmed its first case. Again, the patient had just returned from a trip to Wuhan.
On January 13, Thailand reported its first case. The patient had recently traveled to Wuhan.
On January 12 China shared the virus's genetic sequence to the WHO and to other nations so that reliable tests for the virus could be developed.
On January 9, China confirmed its first related death. The 61-year-old Wuhan man had regularly shopped at the market where officials believe the disease originated. He'd suffered from pre-existing health conditions.
By January 7, Chinese authorities had the virus isolated as a new version of the Coronavirus family. It was tentatively named 2019-nCOV.
 By January 3 of this year, a Wuhan hospital was treating 44 people for the illness, but doctors and authorities weren't sure how people were contracting it.
On December 31, 2019 in Wuhan, China, authorities made the decision to report a viral pneumonia-like mystery illness affecting several people to the World Health Organization (WHO).
The CDC recommends avoiding contact with anyone who's sick and practicing common-sense germ safety while outside: Wash your hands often, use a hand sanitizer containing at least 60% alcohol when you're not near a sink, don't touch your face and disinfect household and communal items. See your doctor as soon as possible if you develop flu-like symptoms and are concerned you may have the COVID-19 infection, but be sure to wear a face mask and keep your hands clean so you don't infect anyone else.
~Here's to Your Healthy Ascension!
Copyright 2019, AscendHealthy.com